PHII Online Weatherization Training
Interactive training courses for weatherization professionals
Home
Credentials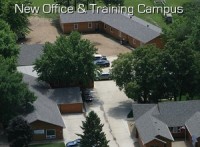 Professional Home Inspection Institute (PHII) has been leading the interactive training industry for more than a decade. As a premier home inspection training company, PHII has amassed credentials from multiple states, professional organizations and industry reviewers. In addition to weatherization and home inspection courses, they offer online training for mold inspection, radon measurement, pest inspection, manufactured home inspection, and more.
The proprietary Course Authoring System supplements core lesson content with audio recordings, videos, images, diagrams, electronic flashcards, practice quizzes and a final certification exam - all online.

Professional Home Inspection Institute has a skilled team of instructors, technical writers, content developers, IT professionals and support staff members who are ready to help you 12 hours a day. Support is available by email, through student-instructor forums, or via phone on our toll free number. When you have questions, our professional team is standing by.
or
---
Better Business Bureau (BBB) Accredited Member
PHII is an accredited member of the Better Business Bureau's Online Reliability Program and authorized to display the BBBOnline logo. For verification call the BBB at (515) 243-8137 or
Click Here.
Professional Home Inspection Institute is a division of Be Online Inc (BOI), incorporated in 1999 as one of the nations first online training schools. Professional Home Inspection institute has certifications and course approvals in the following states:
Arizona
Connecticut
Illinois
Indiana
Kentucky
New York
Maryland
Oregon
South Dakota
Tennessee
Texas
Our online training programs fully satisfy the requirements in most states, though there are a few state that only recognize local training providers. We actively seek certifications and approvals from states with oversight boards or review processes in place.