PHII Online Weatherization Training
Interactive training courses for weatherization professionals
Home
Residential Appliance Efficiency Course
While a traditional residential energy audit will focus primarily on the exterior shell of a house, homeowners also have significant opportunities to improve the internal energy efficiency of their homes. By arming yourself with this information, you will be better able to address the concerns of your customers and increase the value of the service you provide.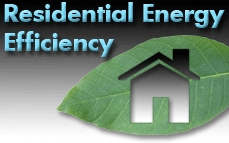 In this course, you will learn about the ENERGY STAR program and EnergyGuide labels as well as residential systems and home appliances that present opportunities for energy savings. Upon completion of this course, you will have the information and resources needed to advise homeowners on steps they can take to reduce their annual energy costs.
Throughout the course, you will learn from text, audio, videos, images, diagrams, electronic flashcards, practice quizzes, learning activities, and more!
What You Will Master:
Understanding how appliances contribute to energy loss in a home.
Identification of strength and weakness in appliance energy efficiency.
Techniques to improve the energy efficiency in a home or residential property.
Determination of energy efficiency / consumption in lighting systems, refrigerators and freezers, water heaters, HVAC systems, and other residential appliances.
Energy Star ratings, Energy Guide labels, and what they mean to homeowners.

Effective marketing of energy efficiency to clients.

And much more...
Residential Appliance Efficiency Course Lesson
s
→ Energy Consumption
→ Lighting
→ Refrigerators and Freezers
→ Water Heaters
→ Heating & Air Conditioning Systems
→ Other Residential Appliances
→ Selling Energy Efficiency

Enroll in Residential Appliance Efficiency Course